Are you looking for the delivery makanan services around Johor bahru? Wanna tasty online food prepare by experience chef? Here we provides top 10 best food delivery service to fulfill your need just in simple and easy ways.
Looking for food delivery in Johor Bahru? Not everybody knows or has the time to prepare tasty food. When you want to get served like a king then food delivery will be your best choice.
Azie Food Delivery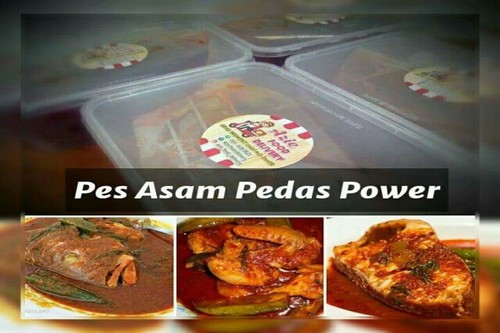 In a highly competitive economy, food is not immune to rising prices. Here we are as a food service provider at a very affordable price while saving you time. We also used to work as employees, where we spent a lot of time going out to dining. Many expenses had to be expended such as gasoline and time wasted by traffic congestion as well as food prices rising from one day to the next and we had to delay meal time due to the busy schedule. Based on our experience, we came up with the idea of ​​running a food delivery service directly to the office. We hope that the services we perform receive a favorable response while helping you with your daily expenses.
Address: Bukit Indah, 81200 Johor Bahru, Johor
Contact Number: 018-766 6409
Operation Hours: 10am-2pm
Aztoza Café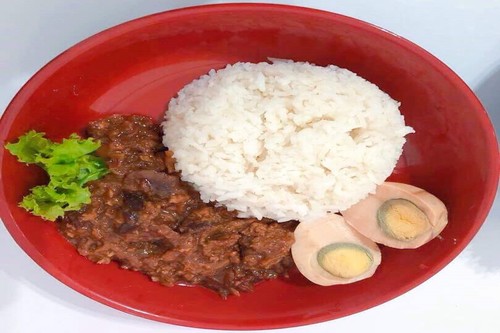 Aztoza Cafe offers a great meals that suit your taste with affordable price. All meals comes in variety of choices. In order to fulfill costumer need and demands, we provides online delivery makanan services special for all customer who loves our food and not have time to taste it. This service surely will let you feel more safe and save in terms of costs. Order with us for better food experience and affordable price awaits.
Adddress: G, 82, Jalan Permas 15/1, Permas Jaya, 81750 Masai, Johor
Contact Number: +6016-8986936
Operation Hours: 08:00AM till 01:00AM
Congkak Emas Enterprise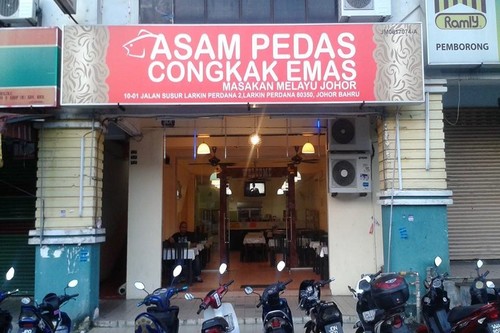 Congkak emas is a restaurant that provides variety of malay cuisine especially during lunch time. Variety of online food be made freshly in order to fulfill customer taste. This shop also offers food delivery services in order to let customer still have chance to enjoy the meals even not coming to the restaurant. The food serve and packed properly to make customer experience eating in good condition. With reasonable delivery makanan charges also make customer loves to enjoy this service.
Address: No.10, jalan larkin perdana, Susur Larkin Perdana 2, larkin perdana, 80250 Johor Bahru, Johor
Contact Number: 012-766 7455
Operation Hours: 7:30am – 3pm
Awana Asian Kitchen
Awana Asian Kitchen is a restaurant that provide Kampung style of Food and Desserts. The food are full of variety and choices which can fulfill the taste buds of customers especially Asian. This place is also an appropriate place for entertainments (to retain customer relationships), family gathering, friends gathering, birthday celebration, annual dinner and so on. They also do catering for those who want to oder can contact them!
Address:No 42 & 44, Jalan Rawa 2, Taman Desa Cemerlang , Ulu Tiram 81100
Contact Number:+607-861 9628
Operation Hours: 10:30 AM – 10:00 PM
Chef Chef Cafe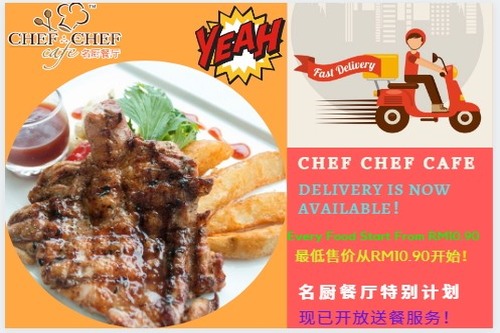 This Cafe served good food for customers. The online food quality was their first thing. Now, they do a food delivery to houses to avoid of spreading virus to their beloved customers. So don't worry for empty stomach because Chef Chef Cafe are always there to delivered.
Address:40, Jalan Palma Rafis 1, Taman Dato Chellam, 81800 Ulu Tiram, Johor
Contact Number:+6016-772 9818
Operation Hours: 11:00 AM – 9:00 PM

Visit Maibeaute Jb Spa
Discover a new worlds of pure sensory environment at Our wellness spa which provides a cozy environment for all of your beauty needs. Maibeaute Spa is recommended by all spa lovers for you to be energized and fully great experience with every single treatment offers.
Otherwise, surrender your inner senses to a timeless rejuvenation with our rejuvenating facials or best selling signature maibeaute spa product. Rather your session would not be complete without enjoying Maibeaute Spa facilities. Treat yourself to a stress releasing and pampering jacuzzi session.
Most Popular Delivery Makanan Service in Johor Bahru