Watch out for the night owl! Regardless of which nations and races you are from. You can find out in this post what suits you about stuff to do and where to eat in for Johor Bahru Nightlife.
It is a fast-growing town renowned for its tons of dining and entertainment night spots. Nightlife is just a beginning for many individuals, many will discover somehow time to chill out with friends after working hours in the mamak shop, bar, and locations.
As for many Singaporeans, especially those who love driving from Singapore to JB hunting during the night for cheap supper and entertainment, they would have better access to JB via the causeway as the traffic congestion will be smoothed down after 9 pm of working time.
* Disclaimer: This shall not extend to Public Holiday Friday and Eve. So kindly schedule your time ahead before you leave as the traffic on the causeway is unforeseen.
There's definitely a lot to do in the city that you can't fit all of them in one night. Or it might be nice enough to stay 2 days and 2 evenings to explore more areas in the list.
Let's concentrate at a range of 5 km from the checkpoint so you can pick up and make most of your night time at Johor Bahru. The list breaks into two classifications below, Let's dive in.
Sky 26 Johor Bahru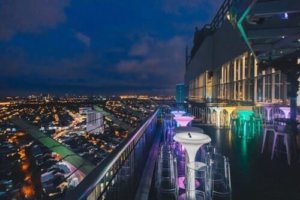 This is certainly a great option for those who enjoy drinking and chilling out with friends! With JB's 270 ° perspective and Johor's Level 26 straits. Now you understand how it came from the name.
It is common as they serve all kinds of wine while they serve Japanese cuisine and spaghetti for the food they serve.
Katsu Sushi cheese is a common option and the Asari Pasta is also a great option. The surroundings here are generally quite comfortable and the landscape is enjoyable.
If you want to have a little wine and watch the night view, this is a good choice and take note is quite high consumption entertainment place. You can discover more information here.
Open daily : 6pm to 2am ( until 3am Friday-Saturday)
Address : No. 260, Jalan Dato' Sulaiman, Taman Abad, 80250 Johor Bahru.
J Town Master Darts
It's a pub that offers indoor darts match, a very famous place for Singaporeans and locals to gather and celebrate their birthday. Always give unwavering promotion such as freeflow beer and fortunate draw! Relaxing stress and hanging out with friends until late at night is a great place for you.
Open daily : 4pm to 2am
Address : 28, Jalan Serampang, Taman Pelangi, 80400 Johor Bahru.
Bangkok Spa Johor Bahru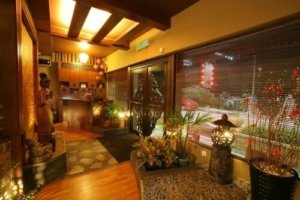 It's one of the best places to get excellent abilities from professional thai masseuse. It's only a 6-minute walk from the J Town Pub. One of their unique services is their free pick-up service from the JB checkpoint or neighboring locations, but you must book beforehand.
They deliver at a very sensible cost from brief Shoulder Massage, Leg Massage to Full Body Massage Aromatherapy. If you feel hungry after the massage, you could attempt the well-known "Lok Lok" just outside Bangkok Spa's entrance. More information about the Lok Lok can be found in the chapter below.
Open daily : 11am to 5am
Address : 58 – 62B, Jalan Abiad, Taman Pelangi, 80400 Johor Bahru.
Freedom Ultimate Club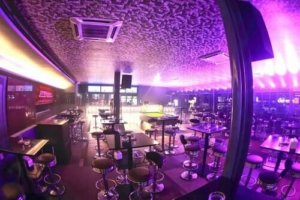 It is well known to be one of JB's most famous nightclub, situated next to the Duty Free Zone at Stulang Laut. The club often invites well-known music genres DJs and live bands to play. Visit this famous club to make up the bulk of your nightlife at Johor Bahru.
Open daily : 9am to 5am
Address : E1-E4, Berjaya Waterfront Complex, No 88 Jalan Ibrahim Sultan, Taman Stulang Laut, 80300 Johor Bahru
The Gallery Wine & Dine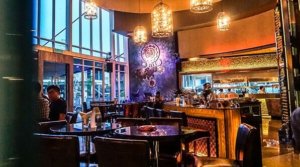 It's a wonderful place to dine, date or celebrate the birthday. The atmosphere is pleasant and cozy, after 8 pm you can chill out with a live band at the bar region.
They also give several private dining spaces for the personal case, excellent for tiny organizations of people. They store a range of wines from all over the globe, those who love wine are certainly a must go location!
Open daily :4pm – 1am ( 2am on Friday & Saturday)
Address : Jalan Tengku Puteri 1, Straits View, 80200 Johor Bahru.
Bazaar Karat Johor Bahru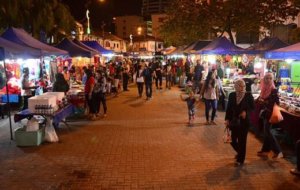 There is a night market that scratches over 500 m across Jalan Segget and Jalan Tan Hiok Nee from City Square mall to Jalan Wong Ah Fook. Don't expect a lot of antiques to be found there.
This is more like a rustic(Karat) market than a pasar malam. You can still discover a range of products such as used products, clothes, clothes, electronic accessories, perfumes, food & beverage, and much more!
Most vendors are open to sensible negotiation if you've discovered something you'd like to purchase. In the open room between CIMB and OCBC bank, there's also a live band performance sometime.
If you want to fill up your tummy or rest, in the center of Jalan Tan Hiok Nee and in front of Chaiwalla & Co, this open vehicle park room will be converted into food stalls at night. Container Cafe, many hipster shops are also on the road. It's definitely a place to go without driving for the night life!
Open daily : 5pm-12am
Address : 20, Jalan Segget, Bandar Johor Bahru, 80000 Johor Bahru.
To sum up, Johor Bahru's nightlife is never sleeping. Have not mentioned in this article about the night market (Pasar Malam) fill your time during thenight(s) already.
In Malaysia there are some individuals like KFC's taste than in Singapore, you can get KFC and Mcdonalds running 24 hours in downtown JB as well in case you're one of them! Hope this guide will help you discover your Happy Night Hunting itinerary!
There are also a lot of other seafood restaurants that are really good in this article that can't suit them all. Maybe another article would be devoted to it solely.
Visit Maibeaute Jb Spa
Discover a new worlds of pure sensory environment at Our wellness spa which provides a cozy environment for all of your beauty needs. Maibeaute Spa is recommended by all spa lovers for you to be energized and fully great experience with every single treatment offers.
Otherwise, surrender your inner senses to a timeless rejuvenation with our rejuvenating facials or best selling signature maibeaute spa product. Rather your session would not be complete without enjoying Maibeaute Spa facilities. Treat yourself to a stress releasing and pampering jacuzzi session.
Best Nightlife Places You Should Go at Johor Bahru