Let's explore the best roti canai for breakfast menu around Johor Bahru to spend whole a day just chilling and hanging out. Roti canai is a popular Malaysian breakfast and snack dish, and one of the most famous examples of Malaysian Indian cuisine.
It is said that the dish was brought from India by Indian Muslims, also known as "Mamaks" in Malaysia, and is served in both rural and urban Malaysia. It is usually served with dal or other types of curry, but can also be cooked in a range of sweet or savoury variations made with a variety of ingredients such as sardines, meat, egg, or cheese.
1. Roti Canai King Saleng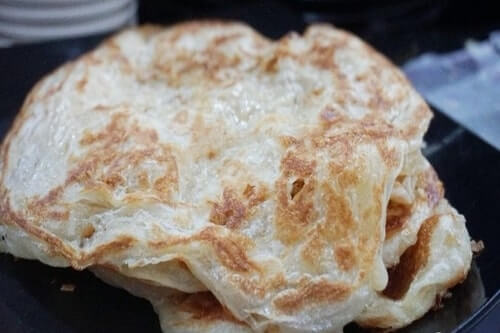 Saleng has the best Roti Canai breakfast menu! This Malay stall, which is famous for selling roti canai for nearly 30 years, is particularly crispy and not greasy, and its taste is very diverse.
Because there are many customers who book by phone, sometimes the pre-ordered is almost 100 when the business is good. It is so delicious, so customers are willing to wait for an hour! The stalls are open from 5PM in the evening, but Roti Canai is only available after 9PM.
Address: Jalan Saleng 7, 81400 Senai, Johor Malaysia
Reservations : 010-8225445
Opening hours: 5 pm – 1:30 am (Roti Canai is available for sale at 9pm)
2. XiangHua Roti Canai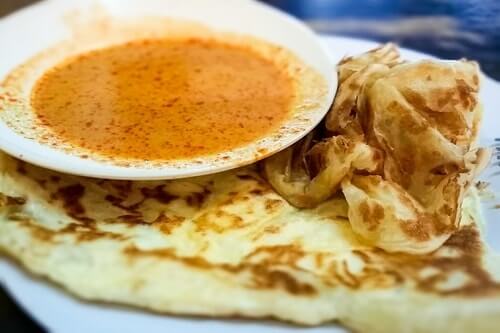 The "Xianghua roti canai" at Taman Johor Jaya is run by Chinese! The store owner insists on making dough every day to keep the original crispness and freshness of the roti canai.
It is less greasy compared to the usual Indian stalls, but it is more crispy, with special curry sauce. People also especially recommended their home Roti Tuna, Roti Telur and Onion Chilli, people who love heavy tastes will love it the breakfast menu.
Address: 87, Jalan Bakawali 50, Taman Johor Jaya, 81100 JB
Opening hours: 6:30-12pm (every two off every Tuesday)
3. Restoran Selera Selatan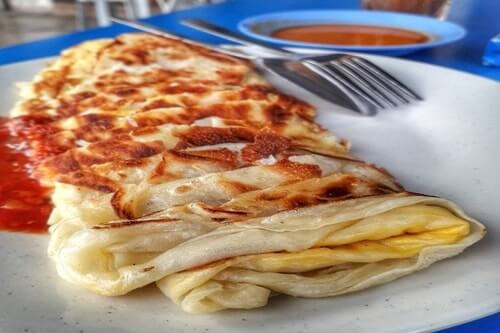 Good place for breakfast! The Indian roti canai made by the store are not as greasy as the average roti canai, and the ingredients scattered on the roti canai are very uniform.
The fragrant and crispy taste is very refreshing, so that you can taste the boss's full heart every bite. Whether it's the original Indian roti canai or other flavors, it's worth a try! By the way, I would like to remind you that if you want to eat, you should eat it early, or it will be sold out.
Address: 34, Jalan Ros Merah 2/13, Johor Jaya, 81100 Johor Bahru, Johor Opening hours: 7 am – 10 am (closed on Sunday)
4. Roti Canai Bukit Chagar (Halal)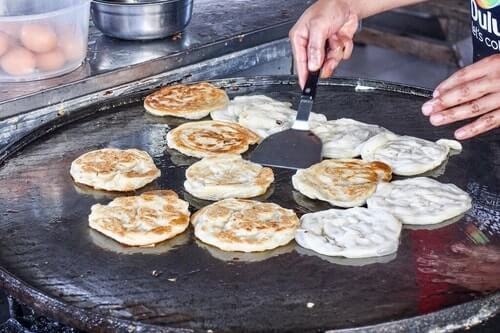 Bukit Chagar Roti Canai has been a favorite of many Johor Bahru people for more than 20 years. Due to its location just a few minutes walk from the Johor Bahru Checkpoint, it is also one of the places where many Singaporean hackers must pilgrimage.
Known for its thick and crunchy Roti Canai, it is sure to make licking your fingers! People who need to work in Singapore early in the morning, may have a breakfast here!
Opening hours: 6.00 am – 11.00 am
Address: Jalan Tengku Azizah, Bukit Chagar, 80300 Johor Bahru (opposite Bukit Chagar)
5. Golden Spice Cafe (Halal)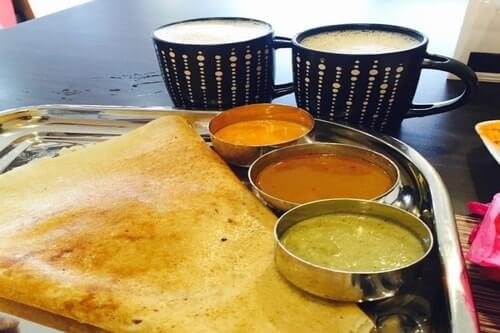 Not only does the Golden Spice Cafe have a comfortable dining environment, but its authentic Indian flavours are also popular with Indian friends. The store's rich side dishes are relatively cost-effective, the owner's secret curry sauce is also very popular. It is recommend that you have a cup of Indian yogurt drink after meal!
Opening hours: 8.30 am – 10.30 pm
Address: 20, Jalan Kolam Air 1, Nong Chik Height, 80200, Johor Bahru
Visit Maibeaute Jb Spa
Discover a new worlds of pure sensory environment at Our wellness spa which provides a cozy environment for all of your beauty needs. Maibeaute Spa is recommended by all spa lovers for you to be energized and fully great experience with every single treatment offers.
Otherwise, surrender your inner senses to a timeless rejuvenation with our rejuvenating facials or best selling signature maibeaute spa product. Rather your session would not be complete without enjoying Maibeaute Spa facilities. Treat yourself to a stress releasing and pampering jacuzzi session.
Top Popular Roti Canai for Breakfast Menu in Johor Bahru